Teaching is a noble and rewarding career, but sometimes it's nice to have extra money on the side to supplement your income. By taking on side jobs in addition to teaching, teachers can add some financial flexibility to their lives. Maybe you want to take an extra vacation, pay off student debt or save for your future. Here are some ideas for side jobs for teachers to check out to make your own hours, earn extra income and reach financial freedom.
Related is our article on how to earn money online as a student. Many of those ideas work for educators too, so be sure to check out that resource.
WATCH OUR CHAT ABOUT THE BEST SIDE JOBS FOR TEACHERS
Colleen and Margaret are two professionals who create digital content for a full time income. They both earn more money working online than providing direct services to students. Listen in as they discuss how you can benefit from earning extra income through digital product creation on your own schedule. Start your own business today in just a few hours online!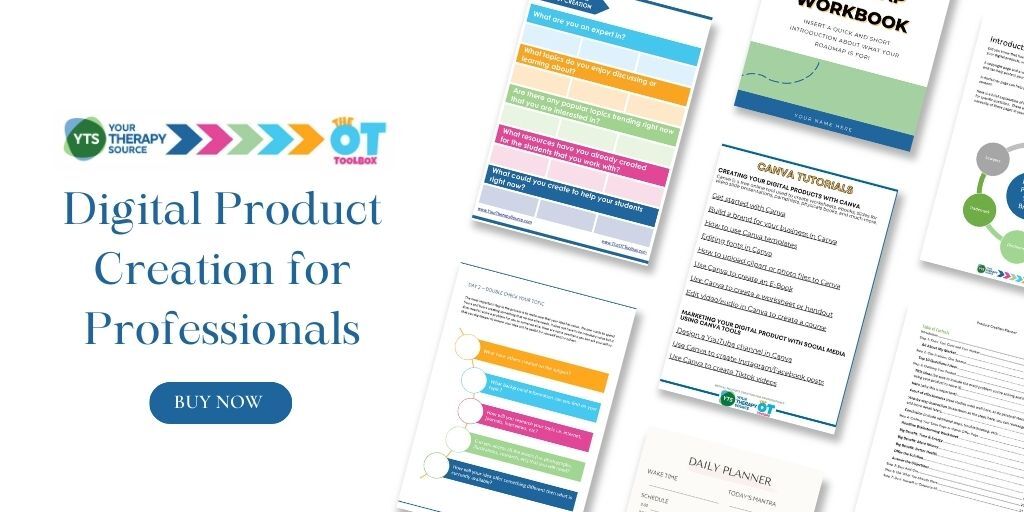 Not sure where to get started with your side hustle online, the Digital Product Creation for Professionals Toolkit can help. Creating digital content is one of the best side jobs for teachers. Earn extra money using lesson plans and worksheets you have probably already created. Boost your teaching salary on your summer break or as a side hustle for teachers during the school year. GET STARTED TODAY.
HOW CAN TEACHERS MAKE MONEY ON THE SIDE?
You may be wondering what side jobs can teachers have or when they can even find free time to squeeze in a side hustle. The list is endless on how to earn money with side hustles for teachers. Teachers need to answer self reflection questions and think about what they would enjoy doing on the side to earn extra cash. Here are a few suggestions:
1. Tutoring: Teaching is your specialty, and tutoring allows you to use your skills in a more flexible setting to earn extra money in your free time. You can set up tutorials for any subject or grade level you feel comfortable with based on your teaching job during the day.
2. Online Teaching: If you cannot commit to traditional tutoring, many teachers choose online teaching as a great option. You can offer your services to a variety of students, regardless of location.
3. Shopper or Driver – Side hustles for teachers such as shopping for others using platforms like Instacart, are one option. Another suggestion is Uber or Door Dash since the hours can be very flexible for making money.
4. Online Consulting: If you have an area of expertise, such as education or technology, you can offer your services as an online consultant. This can be a lucrative second job if you're able to market yourself effectively and find reliable clients.
5. Sell Your Crafts: Teachers are creative by nature, so you can use those skills to make and sell crafts online. Whether you make jewelry, art prints, or pottery, there's an audience out there willing to buy your work.
6. Pet Sitting: If you love animals, pet sitting can be a great side job for teachers. You can offer dog walking services, overnight stays over school breaks or check in on pets during the day while their owners are away.
7. Side Jobs for Teachers in the Summer Using Your Teaching Degree: If you are looking for a side job to make extra money during the summer months, there are plenty of options. Using your teaching degree, you can:
teach English language learners.
try teaching summer school
offer intensive tutoring
be a youth sports coach
become a camp counselor.
8. Side Jobs for Teachers in the Summer That Do Not Require Teaching Experience: If you prefer to spend time trying out a new career, you can try something different like:
yard work
landscaping
catering
waitstaff
house cleaning
working in local coffee shops
using your own car for shopping or to deliver food
shopping at yard sales and reselling good finds on an online marketplace
real estate agent or many other ideas!
No matter what side jobs you choose, they can provide a valuable supplement to your teaching income. The only issue is all of the jobs above require your time over and over again and you need to leave the house for most of them.
If you have young children or you prefer to work from home you have other options online.
SIDE HUSTLES FOR TEACHERS ONLINE
There are plenty of options for side jobs for teachers online. Here are a few suggestions:
1. Online Tutoring or Teaching: Leverage your teaching skills to tutor students online. Another option is to teach online courses.
2. Copywriting: Use your writing and editing skills to write content for businesses.
3. Social Media Managers: Help companies manage their social media accounts by creating engaging content and monitoring comments/feedback in real-time.
4. Virtual Assistant: Provide administrative support to clients remotely from home or wherever you work best!
5. Freelance Writing/Editing: If you have good grammar skills and writing skills, you can write articles, blog posts, e-books, etc., as a freelance writer or editor for various online publications or websites. There are several ways to generate an income through a website. Check out our resource on "how do websites make money" for more information.
6. Data Entry Clerk: Enter data into computer systems accurately and efficiently from digital sources such as paper documents, audio recordings and emails.
7. Online Survey Sites: You can get paid to complete surveys although this side job may only earn you a few extra dollars.
8. Video Editing : Create videos with animations, graphics and voice-overs that engage viewers on behalf of a business's marketing goals .
9. Research & Analysis : Gather insight about current trends through research which can be used to help inform businesses in making decisions related to their products/services offerings .
10. Content Marketing : Produce and distribute content across various platforms such as blogs, social media, email newsletters, etc., to help promote a company's products. You can even sell books and resources on Amazon. Here is information on how to make money on Amazon KDP.
Now we have solved the problem about leaving the house, but you are still trading your time for money. Have you considered digital content creation to each passive income as a teacher?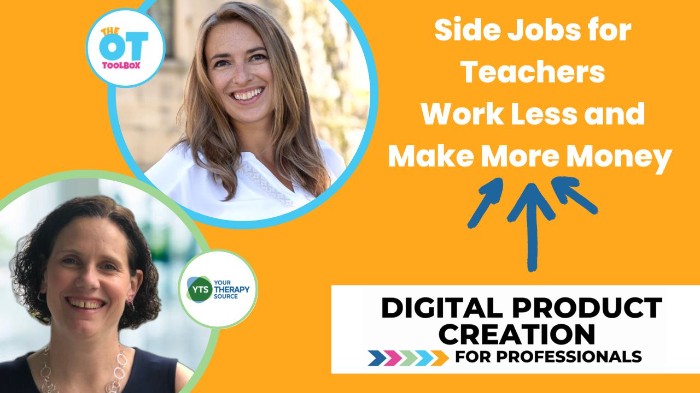 HOW TO MAKE PASSIVE INCOME AS A TEACHER
Passive income can give teachers the ultimate financial freedom and stability. With passive income, you keep earning money even when you're not actively working. To make passive income as a teacher, here are some of the best options for digital content creation:
1. Create an Online Course or Tutorials: If you have specialized knowledge and skills in a certain area, create an online course or tutorials that can help others learn. The best paying job when it comes to passive income for teachers is creating online courses.
2. Write an eBook: Writing an eBook is a great way to monetize your knowledge and share it with the world. You can go the self publishing route or try to get your book in the hands of a traditional publishing house.
3. Sell Printables: If you're creative, create printables such as lesson plans, worksheets, templates, and planners that teachers can use in their classrooms throughout the school year. Sell what you know by hosting your own creations at online marketplaces like Your Therapy Source, The OT Toolbox, Teachers Pay Teachers and more!
Here is specific info on why you should be selling on TPT and you'll also love this resource on how to make money on Teachers Pay Teachers. If you are already selling resources on the site, check out how to level up on your sales numbers by participating in TPT sales.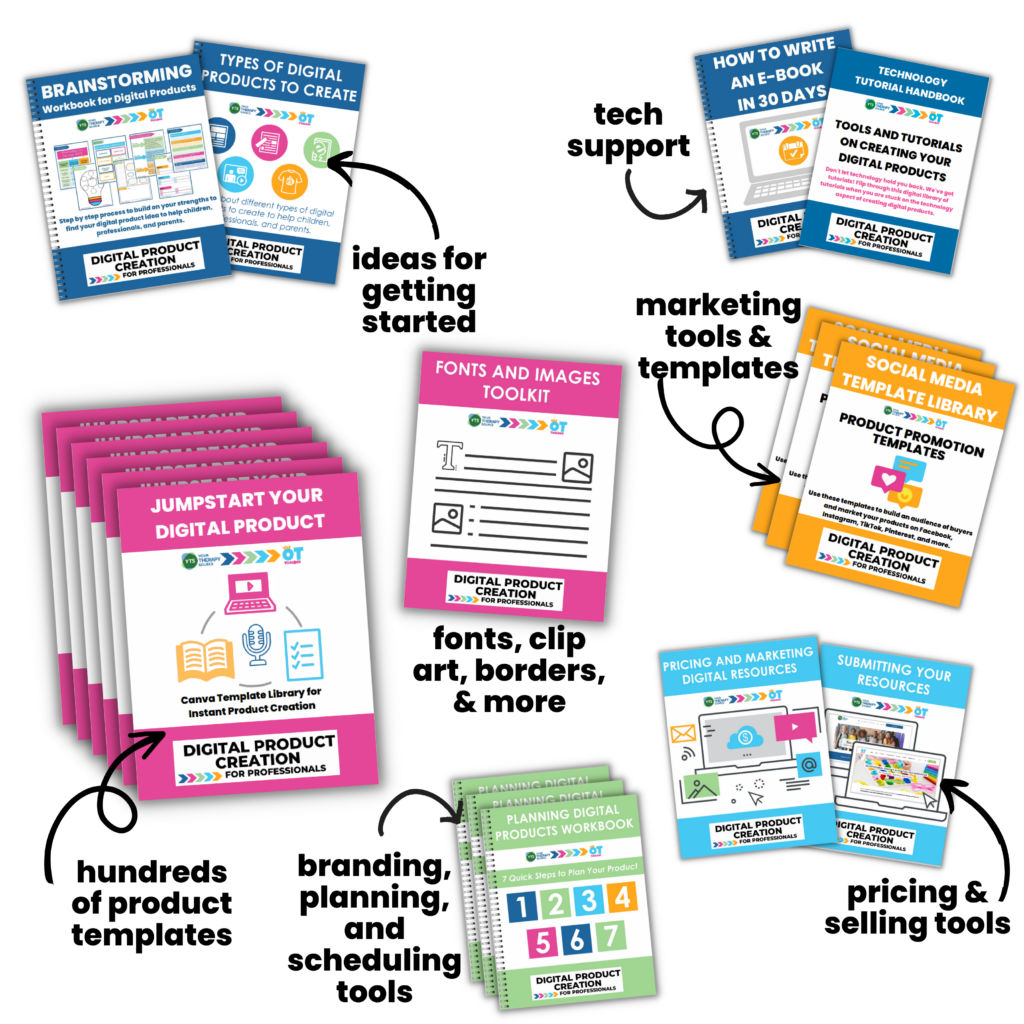 4. Affiliate Marketing: As a teacher, you can review educational products and recommend them to your followers while earning commission through affiliate links.
5. Become an Online Influencer: If you are good at creating video and digital content you can start a YouTube channel, social media profiles and your own website. Keep in mind it can take a long time to earn extra money with these side hustles for teachers.
6. Create Etsy Print on Demand items like t-shirts, notebooks, stickers, phone cases and more! Sell on the online platform and others like Red Bubble or Printful.
These are just a few ways to make passive income as a teacher. With the right strategy and dedication, you can make your dreams of financial freedom come true. Leverage the skills and knowledge you've acquired as a teacher to create multiple streams of income that will give you more flexibility and freedom in your life.
Good luck on your journey to financial freedom as a teacher! Remember: you have the skills and knowledge that can be used to build multiple streams of passive income. Don't be afraid to take the plunge and start creating!